Leased Ad Space
simple, fast, effective traffic
JOIN NOW
$9.97 will get you
A Recurring Solo Ad
Commissions paid since launch
over $282,480
What is Atomic wallet and how do I use it?
Published by Dan Watson — 03-09-2023 01:03:19 PM
---
Atomic Wallet is what they call a decentralized cryptocurrency wallet app that you can run on your phone, tablet laptop or PC. It also happens to be an exchange that supports over 500 coins and tokens as well. The main feature of interest in this paticular wallet is a decentralized exchange called Atomic Swap. In case you were wondering, this is what the wallet is named after. It was founded in 2017 by Konstantin Gladych who is the co-founder and CEO of Changelly. Atomic wallet also allows you to use your bank card to purchase crypto coins such as BTC, LTC and ETH without the use of a centralized exchange like you normally would. It has become a popular wallet in the crypto community but the main reason we are going to use it is because it has so many features despite being so simple.
This is a great wallet for beginners as well because in addition to being very simple it is also free to use, and it allows buying crypto directly through the wallet if they do not already own crypto assets. This is very different than wallets such as Exodus, who requires you to buy your coins through a third-party exchange and send them to the wallet in order to begin trading them. In addition to this easy start-up for all users, the wallet allows you to exchange almost any coin and token.
This is a decentralized exchange meaning there is no KYC. All your crypto is stored on the blockchain while all your private keys are encrypted and stored on your device. You are provided with a 12-word backup recovery phrase in case your device might ever be lost or stolen. Only you have access to your funds. No accounts, no verification, no KYC. No one can block your crypto. Only you control your crypto.
Cryptocurrencies Supported
There are over 500 coins and tokens are supported on Atomic Wallet including:
For a full list of coins and tokens supported by Atomic Wallet visit: https://atomicwallet.io/cryptocurrency-prices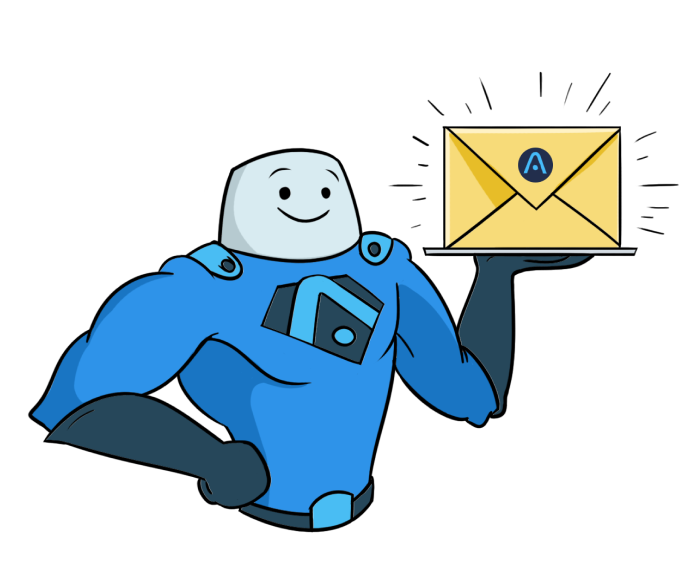 Staking Coins
Stake and earnGet rewards on staking Tezos, ATOM, BAND, TRON and other coins with 5-23% APR.
Instant Exchange with CashbackSwap 60+ crypto pairs anonymously and receive a cash back for exchange
Buy CryptoBuy Bitcoin, Litecoin, Ethereum, XRP, and BCH with your bank card. We accept USD, EUR, and your local currency worldwide
Secure

Your private keys are encrypted and never leave your device. You fully control your funds.
Anonymous

No accounts, no verification, no KYC for basic features in the wallet. No one can block your funds.
24/7 live support

Our support is always ready to help you. Get quick and efficient response via live chat or email.

DOWNLOAD WALLET
Our Team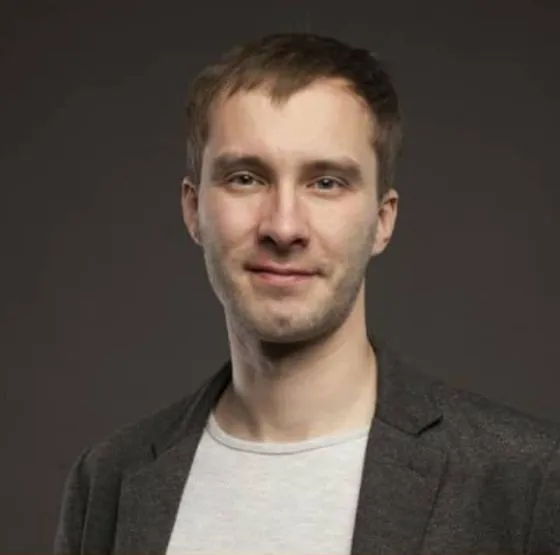 KONSTANTIN GLADYCH
CEO, PhD in data science with 3 years solid experience in blockchain and cryptocurrencies, 10 years in IT. Konstantin is well-known as the co-founder and CEO of Changelly.com, biggest cryptocurrency instant exchange with over 2 millions active customers monthly and $0.5bln in monthly turnover. Konstantins interests are: decentralization, custody-free solutions, p2p exchangers.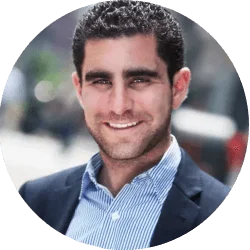 CHARLIE SHREM
Strategic Advisor and Visionary, is an American entrepreneur and bitcoin advocate. In 2011 he co-founded the now-defunct startup company BitInstant, and is a founding member of the Bitcoin Foundation, formerly serving as vice chairman. The Bitcoin Foundation is a nonprofit founded in 2012 with the mission to standardize, protect and promote the use of bitcoin cryptographic money.
Have questions about this wallet?

How does Atomic Wallet work?

Atomic Wallet is a non-custodial decentralized wallet. It means that you own your backup phrase and private keys, thus, you fully control your funds. We have no access to your wallet and your sensitive information. Your 12-words backup and private keys are stored locally on your device and strongly encrypted. Moreover, your funds are not located in the wallet itself, there are safely stored on the blockchain. Atomic Wallet connects directly to the blockchain nodes and shows the information about your balances, transaction history and everything you see in the wallet. It also allows you to perform transactions on the blockchain. Atomic Wallet also provides you with exchange and buying crypto services with the help of our partners.

What is a 12-word backup?

Your 12-word backup is the key to your wallet. It has essential meaning for keeping your funds safe. Think about it as a login to your bank account: whoever owns it, can access your funds. 12-word backup is a master key that is provided to you when you first create the wallet. Public and private addresses for each coin are derived with specific algorithms from your backup. If you keep your 12-word backup safe, your wallet is safe. We recommend to store it offline in two different places. Never share it with anybody, even the members of our team!

Is Atomic Wallet safe?

Atomic Wallet is an interface that gives you access to your funds on the blockchain. The most important information, such as your private keys and backup phrase, is stored locally on your device and is strongly encrypted. The wallet and all the operations within it are protected with a password. Atomic Wallet doesn't store any of your private data, making you the exclusive owner of your keys and funds. Answering the question, your wallet is safe if you follow these basic safety rules: Keep your device safe. If your device is compromised, the wallet can be compromised too. Never share your 12-word backup or private keys with anybody. Your backup is like a key to your wallet, whoever owns it, owns the funds. Take your passwords seriously. Make a unique and strong password for Atomic Wallet and store it in a trusted password manager.
You can download your very own Atomic wallet by either downloading the app or clicking the banner below and selecting to download it to your computer.
You can find the video walkthrough I did for this wallet by clicking HERE




That is what will honestly get you that financial freedom you desire. Multiple sources of income all coming in on autopilot. This really allows you the ability to start any new venture you want while simultaneously getting it profitable at a much faster rate. If you are ready to get started, simply click the banner below and register or log in to get started collecting FREE cryptocurrency right now!
Dan Watson and Viral Stacking provide an informational service only and are not responsible for any investments made applying this information. The results described are not typical and are not guarantees of future income. Any investment contains risk and is 100% the responsibility of the investor to assess the risks/rewards involved. It is possible to lose some or all of your investment. We assume no liability assumed or implied for your application of the information shared from the training programs.
I am not a financial advisor and for that reason, nothing I say or write should be taken as financial advice. This information is for informational and entertainment purposes only. I am not the owner of any of the programs mentioned on this website. I am also not connected to the presented websites in any way, shape or form. There is risk involved in trading, mining, lending, staking and investing in cryptocurrency. So any previous payments made by any website or an investment fund do not guarantee that payments will be steady and regular in the future. I am not responsible if a website does not pay out or shut down at anytime. So Join at your own risk. This information is created as per my personal experience. I do not take any responsibility for any losses that may occur. I do not give any financial advise.
Earnings and Income Disclaimer. We make every effort to ensure that we accurately represent these products and services and their potential for income. Earning and Income statements made by its' customers and/or I are only estimates of what we think you can possibly earn. There is no guarantee that you will make these levels of income and you accept the risk that the earnings and income statements differ by individual. As with any business, your results may vary, and will be based on your individual capacity, business experience and overall desire.
---
About Dan Watson
Hello! My name is Dan Watson. I have been marketing online for a few years now, although I didn't start having any success recently, I have learned a lot in the past couple years and have grown my team into the hundreds. I love marketing and it is my passion. I simply cannot see myself doing anything else. Please take the time to look around my blog and read some different posts. If you decide that you may want to work with me and let me help you learn how to earn money online as well, simply sign up at ViralStacking.com and I will get in touch with you and let you know how to get started. I look forward to working with you. Here's to your success!