Leased Ad Space
simple, fast, effective advertising
JOIN NOW
$9.97 will get you
A Recurring Solo Ad
Commissions paid since launch
over $283,156
I am a fool!
The other day I took off for a short two day mini vacation and I think I shared TWO links that you need to take a serious look at...
...and I think I linked them both to the same thing!
Ughh!
I might be a fool but it actually just proves I am human.
Getting away was nice, with a little exploring of a couple breweries, some antiquing and some good food along the way.
But back to the task at hand.
I have been grinding away at two major projects lately that I wanted to share with you.
A) List Chemistry: This is new report and email series I created to help you with your own list building. The report is 100% ready to go (just adding in some more training modules over time to those up upgrade)
Grab the report here for free: https://www.ListChemistry.com
B) LiveGood: This is a massively growing global company that you should take a look at regardless of whether you are focused on something else already.
Just went over 170,000 members worldwide

20% of members have already reached the first rank

The diamonds (I believe there are over 15 now) each got a bonus check of about $9K for that status on top of their normal commissions

Two products sold out (but are being replenished)




New shipping systems are bringing down the cost of international shipping and making it faster as well to go with the Germany distribution center

Goals of 200 products over the next few years.
I could go on but all of this is due to a few key points
Super low entry point and membership of just $49.95 and then $9.95/month with nothing else every to buy (unless you desire to order product)

No auto-ship requirements (go ahead and re-read that and number 1 above)

USDA Certified organic products. People want good and safe stuff to put into their body

There are 6 ways to earn and over time you could even earn up to $2047 without ever sponsoring a single person, but as they say you gotta be in it to win it!
Come take the LiveGood tour here and don't continue to wait, hate or contemplate (as per my upline diamond member Tim says lol!)
Yeah don't worry...I am triple checking this time that they are not the same destination links!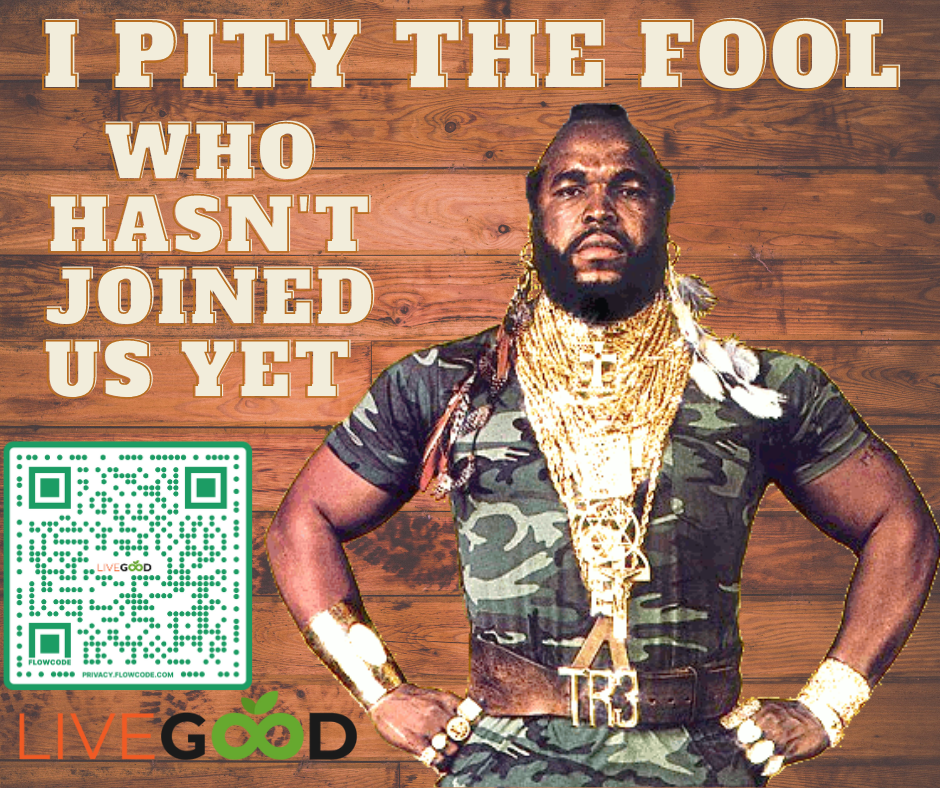 Take a few minutes and go to BOTH of these and take a look to see what is in store. Don't regret it a year from now when you see even more people having success if you decide to just delete this email without checking these out.
Let's do this!

Dave Gardner
---
About David Gardner
Teacher/coach/Entrepreneur building his business in the health/fitness and marketing niches. Dave is a single dad of 3 kids, a returned Peace Corps Volunteer, science teacher and a leader in internet marketing. He has been published in a few books in the marketing and lacrosse niches.