Leased Ad Space
simple, fast, effective advertising
JOIN NOW
$9.97 will get you
A Recurring Solo Ad
Commissions paid since launch
over $283,156
Happy Easter (that is if you are celebrating today!)
If you found your Easter basket I am hoping there are some nice things in it...Heck between the candy alone that was in the three baskets for my kids it was close to $30! They also got some Starbucks gift cards and a new journal (my girls are 16, 18 and 21 so the toys don't really do it for them anymore lol!)
Let's just focus on the candy for a minute at $30 and what the alternatives could be?
It could have been spent on books instead that would in theory last forever

It could have been spent on a couple movie tickets that might last a couple hours

It could have been spent on a scratch off tickets that could have lasted a couple minutes

Or...
It could have been spent invested into a starting up a business.
Yes it truly does take an investment to start up a business. Could be time, money or likely both depending on the type and how fast you want to do it.
Well what If you could actually start up THREE businesses for a just $30 a month (with a one time registration fee!)
How bout them Easter Eggs! Almost like the Golden eggs that is for sure.
Easter Egg #1 in the Health Niche: This one is just $9.95/month (with a one time $40 registration fee)
Easter Egg #2 in the Data Storage Niche: This one is as low as $7.99/month
Easter Egg #3 in the List Building Niche: This one is just $9.97/month
There is no need to think you have to spend a ton of money to start up and build a business and I am laying three golden eggs in your basket to look at today!
Whether you choose one, two or all three of them is totally up to you (though #2 and #3 are actually created by the same parent company so if you did one of them you could upgrade to the other inside those members areas)
The super cool thing is all three of these are non-competitive with each other and you could use #3 for example to engage with your leads about #1, #2 and/or #3!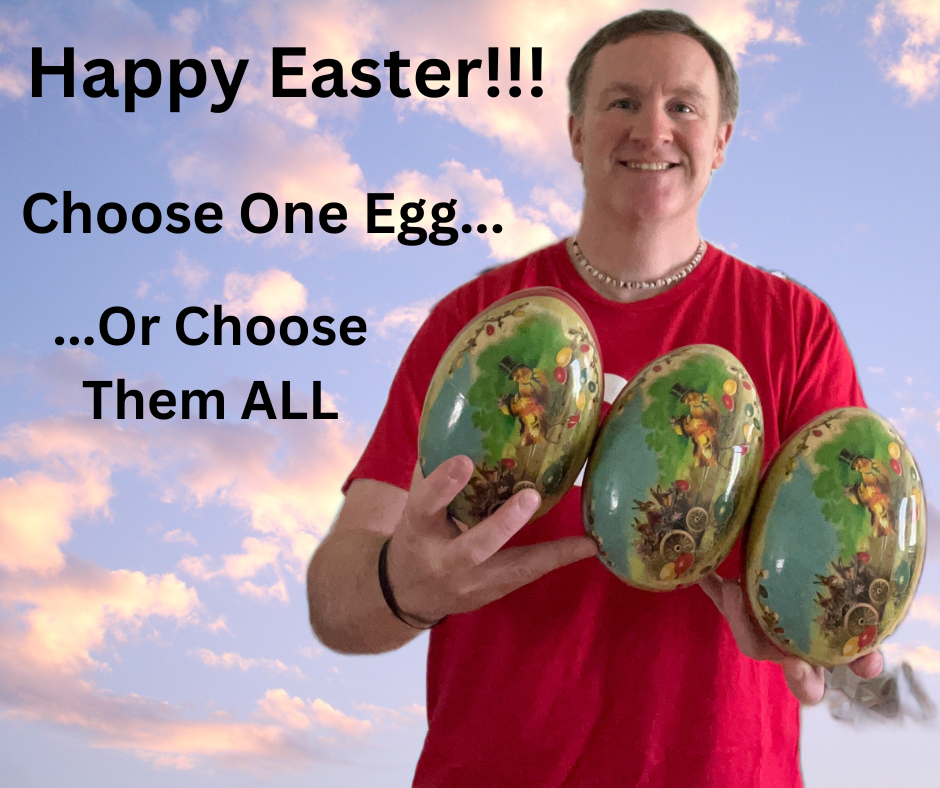 Let's do this!
Dave Gardner
PS When you join me in any of these three, I will help you build your team as well by placing people under you over time for as long as you stay an active member...That doesn't mean I will be the only one building but my efforts will help yours grow over time!
---
About David Gardner
Teacher/coach/Entrepreneur building his business in the health/fitness and marketing niches. Dave is a single dad of 3 kids, a returned Peace Corps Volunteer, science teacher and a leader in internet marketing. He has been published in a few books in the marketing and lacrosse niches.