Leased Ad Space
simple, fast, effective advertising
JOIN NOW
$9.97 will get you
A Recurring Solo Ad
Commissions paid since launch
over $283,156
BREAKING FREE WITH SIMPLE FREEDOM CLUB!
Published by Dennis Heitmann — 12-28-2018 02:12:52 AM
---
Dennis Heitmann Here!
I hope you and your family are well!!
I would like to invite you to check out my Simple Freedom Club.
Everyone that becomes paid members go through the
getting started video, join the private FB Group and follow Franco's instructions.

My contact info is in the freedom vault (and below). Contact me if there is anything you need.
Everyone else......FREE To Join (no credit card needed!)


Click around ......... you won't break anything!! See if this is something you might be interested in.
We keep it simple in the Simple Freedom Club.
No pressure here, TAKE YOUR TIME. You do not need to join all the programs!!! ( in fact...not recommended)Only ($25 + $10 Admin fee) ONE TIME ONLY to be a member of the Simple Freedom Club to receive all the training, coaching and content.


100% Commissions $25-$1000. There are free programs to join that help you learn if this is something you might want to pursue at a later date.
Don't forget to check out:
Freedom Leverage Automated Sales Duplication System
LIMITED TIME!
Inside............. "Freedom Leverage" is
DISCOUNTED 50% Off all levels
PLUS NO ADMIN FEE!!!!
Contact Franco or myself for details!!
FRANCO CLOSES SALES FOR YOU!!
Thanks,
See Ya In The Club!!
***Dennis***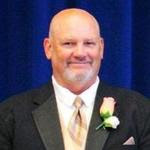 QUESTIONS? Connect with me here...
Dennis Heitmann
cell/text: (636) 492-1137
https://www.messenger.com/t/dennis.heitmann.35
https://www.facebook.com/dennis.heitmann.35
Simple Freedom Club. It All Starts Here!
Ready to Learn a Simple Way to Create Freedom Online?
Join our Simple Freedom Club For Free
https://foreversimplefreedom.com
Simple Freedom Affiliate School:
https://overview.foreversimplefreedom.com/
Bitcoin pays whether it goes up or down!
http://www.FreeCryptoTraining.com/heity1212
---
About Dennis Heitmann
I am retired from the sheet metal industry (HVAC) after 36 years. I'm married to my beautifuI wife Paula and live in High Ridge, MO. My hobbies are coin collecting, traveling and fishing. I have been in internet marketing for the past 15 years on and off. I have to say I did not fail miserably but I barely broke even. The internet has really changed over the years. I have come to learn that you need to find a company that does it all for you. It has to be duplicatable, have an autoresponder, a lead capture page, and most of all leaders that coach you to success. I have finally found the perfect business that does it all for you!