Leased Ad Space
simple, fast, effective advertising
JOIN NOW
$9.97 will get you
A Recurring Solo Ad
Commissions paid since launch
over $283,455
erik badeaux
My Rank
---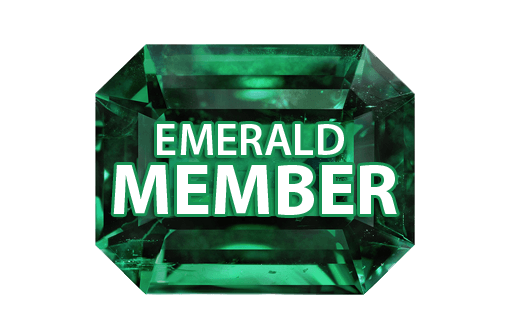 About Me
---
Hi.Welcome to My Leasedadspace profile page.I'm 49. married with a 17 yr old daughter.I've Spent the last 25 years roofing after 4 yr stint in the Army.I am from philadelphia.I have been online marketing for 6 yrs.I specialize in website traffic and tools for getiing your home business up and running..I love to meet new people and share ideas about becoming an elite marketer and earning lots of cash!


One thing I have learned is, It's All about Traffic and more traffic.

You can jump around trying to promote this and that but it always comes down to generating enough eyeballs on your website or affiliate links, building a presence online
aND MOST IMPORTANT,BUILD YOUR LIST!

You can't earn anything online without good traffic,Preferably buyer traffic.

LeasedAdSpace DELIVERS JUST THAT!
The measly $9.99 investment really over delivers in its value.
Just look over my profile page,it's like a marketer's Business Portal to all the programs you affiliate with in marketing.You get your own profile page and blogging platform for Search engine optimization (SEO).

The #1 reason I recommend leasedadspace ? It paid for itself almost immediately.

I can Mail the Entire Membership forever now without further payments.,
and it's rapidly growing everyday with new hungry buyers.

Not only did I make my investment back months ago,The traffic from the solos has really fattened my list with proven buyers!
.All profits and Great traffic Now!
If you never refer one person it's still worth way more than 9.99 .

I can't get into all leasedadspace can do for you here because there is so much more, so go Check out the how it works page at the top.

I am constantly testing and looking for the best buyer traffic around .I like good traffic that I can also earn from to pay for it.
Hit my other links on this page for my top traffic,.list building tools and earning sources I use right now.

With all the crap traffic being sold online I only promote what I have used and received positive results from.

Thanks for stopping by and may we all prosper and have fun along the way.

Remember you never have enough Traffic sources or a big enough list!





















Checkout My Writing!
---
Hey, thanks for checking out my writing! Below are my 5 most recent posts. You can see all of my writing over on my