Leased Ad Space
simple, fast, effective traffic
JOIN NOW
$9.97 will get you
A Recurring Solo Ad
Commissions paid since launch
over $280,988
Red Diamond Elite™ and Active Red Diamonds
---
Red Diamonds are without a doubt the cream of the crop. They're the role models and mentors. We're proud, and profoundly humbled to help celebrate their dedication and success by highlighting them here! We highly encourage you to visit their blog postings by clicking on the links below, as these people are 100% committed to their own success, and in helping others! Their blog post could offer you much needed guidance in your own success. But we don't stop there. We, the owners of LAS, are constantly driving traffic to this page 24/7 to honor their commitment to excellence. They are true leaders and deserve our recognition!
We're proud to highlight two randomly selected Red Diamond Elite™ members from the pool of 10! We also have a dedicated RDE highlight page in the works that should be released very soon!
---
I am an online entrepreneur from the Atlantic City, NJ area who enjoys affiliate marketing, e-commerce, cooking, healthy eating, movies, reading, travel, playing games, investing, and cryptocurrency.

COPY & PASTE THESE LINKS IN YOUR BROWSER:

🎯 Earn up to $3000 in commission per sale promoting ONE link:
(Enter email address at the link below for more info...)
==> https://mikejanthony.com/olsp

✅ A simple 1-page website that repeatedly pumps out $252 in profit commissions. Its simply genius in its simplicity:
https://my1page.site/free/mikejanthony

✅ Here's a free mobile cashback app that helps you save money on gas and food:
https://upside.app.link/QSH96

✅ Here's where to get REAL organic food delivered to your door:
https://thrv.me/yTyigG
Published on08-07-2022 08:08:28 AM by Michael Anthony
---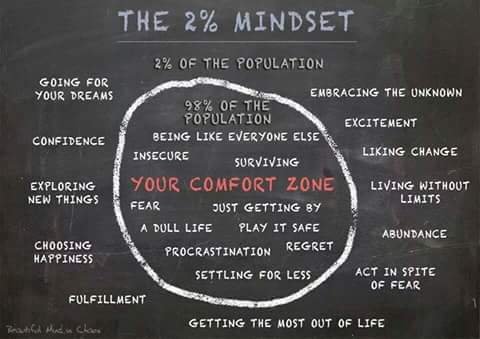 WARNING: The following takes great courage and not everyone will make
... (
continue reading →
)
Recent Solo Ads
---
Sent on 08-08-2022 09:08:33 AM
---
Have you been visited by the 5 horsemen of online marketing? Most of us have.
If you have not, and you've been interested in making money online,
... (
continue reading →
)
Sent on 08-06-2022 10:08:42 AM
---
Want to learn how to become a Successful Affiliate Marketer?

We are going LIVE on Sunday, August 7th at 2pm EST, 19:00
... (
continue reading →
)
---
Hi, my name is Joe! (aka Home Biz Joe) I am a work-at-home Internet guy, and I help people for a living. You can find me at www.HomeBizJoe.com, I'm also a proud Red Diamond member of Leased Ad Space. Living Off The Net is Easy, Once You Know How. By the way, I like what you've done with your hair today. It looks really nice!
Recent Blog Posts
---
Recent Solo Ads
---
Sent on 08-09-2022 08:08:45 PM
---
Visitor,
We are currently testing out an idea that will provide your business opportunity with an unlimited amount of FREE search engine traffic from
... (
continue reading →
)
Recently Active Red Diamonds
We're happy to highlight the content of our most recently active Red Diamond members! This list includes all members who have posted new content to their personal blogs, ordered by who has made the most recent posts.